We have a sensory room at each site. These provide magical memory making experiences. They are a blank canvas that can be set up to suit the needs of an individual, small group or family.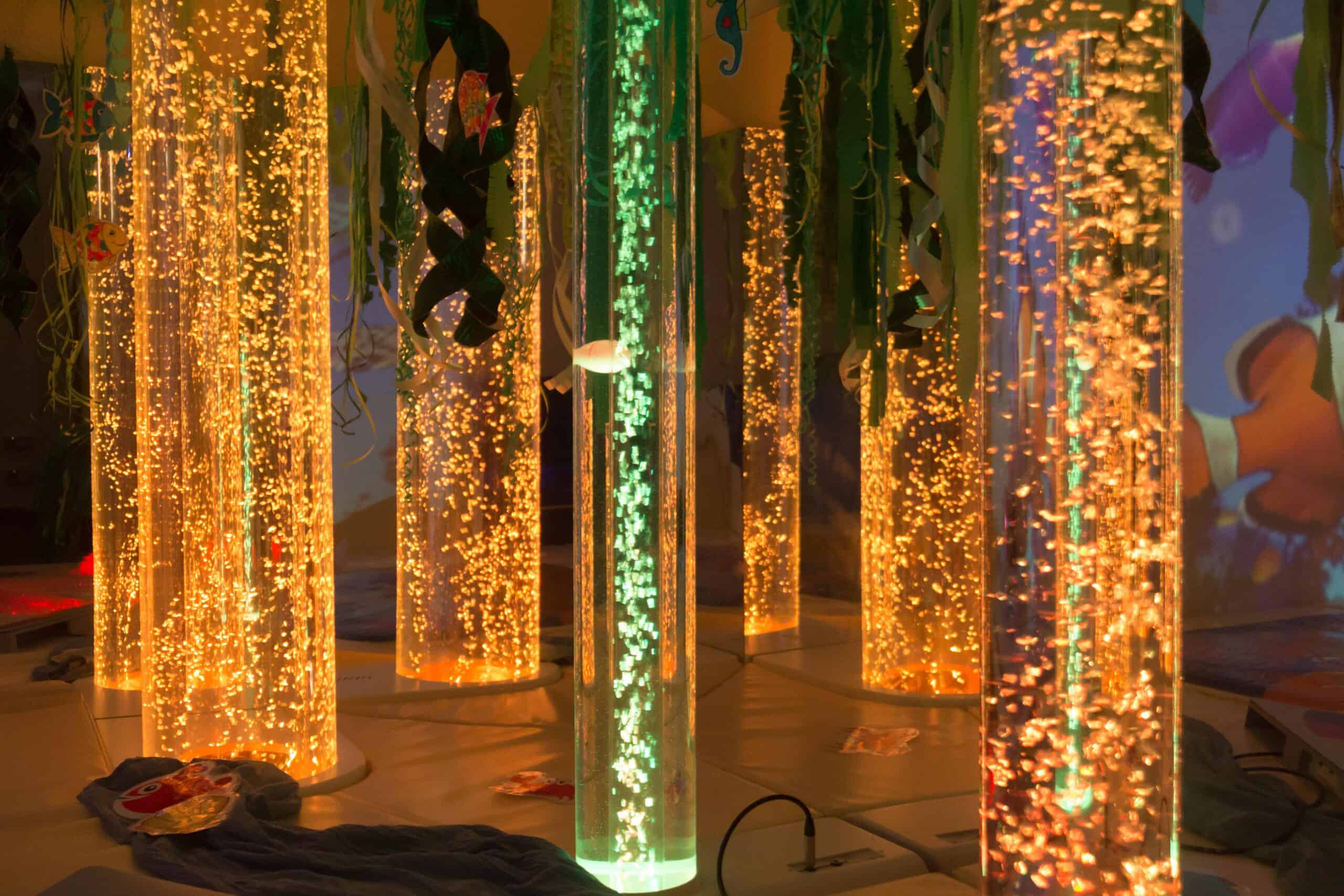 Our sensory rooms can be used for storytelling, going on a calming journey into space or walking thought a forest of crunching leaves. They can be used to promote relaxation; with calming colours, relaxation on the warm water bed and gentle music. Or the rooms can be used to stimulate and raise alertness; with vibrant colours, fast pace music, and a rock on the waterbed.
These rooms contain a variety of technology and the children and young people can explore and control their environments and experience through cause and effect, using switches and interactive projections. The activities can help promote communication through shared interactions, they can help manage emotions and feelings and the technology can be used to help promote movement and exercise. The experience can be tailored for all, whatever your age or ability.
Some of the favourite features in our sensory rooms include: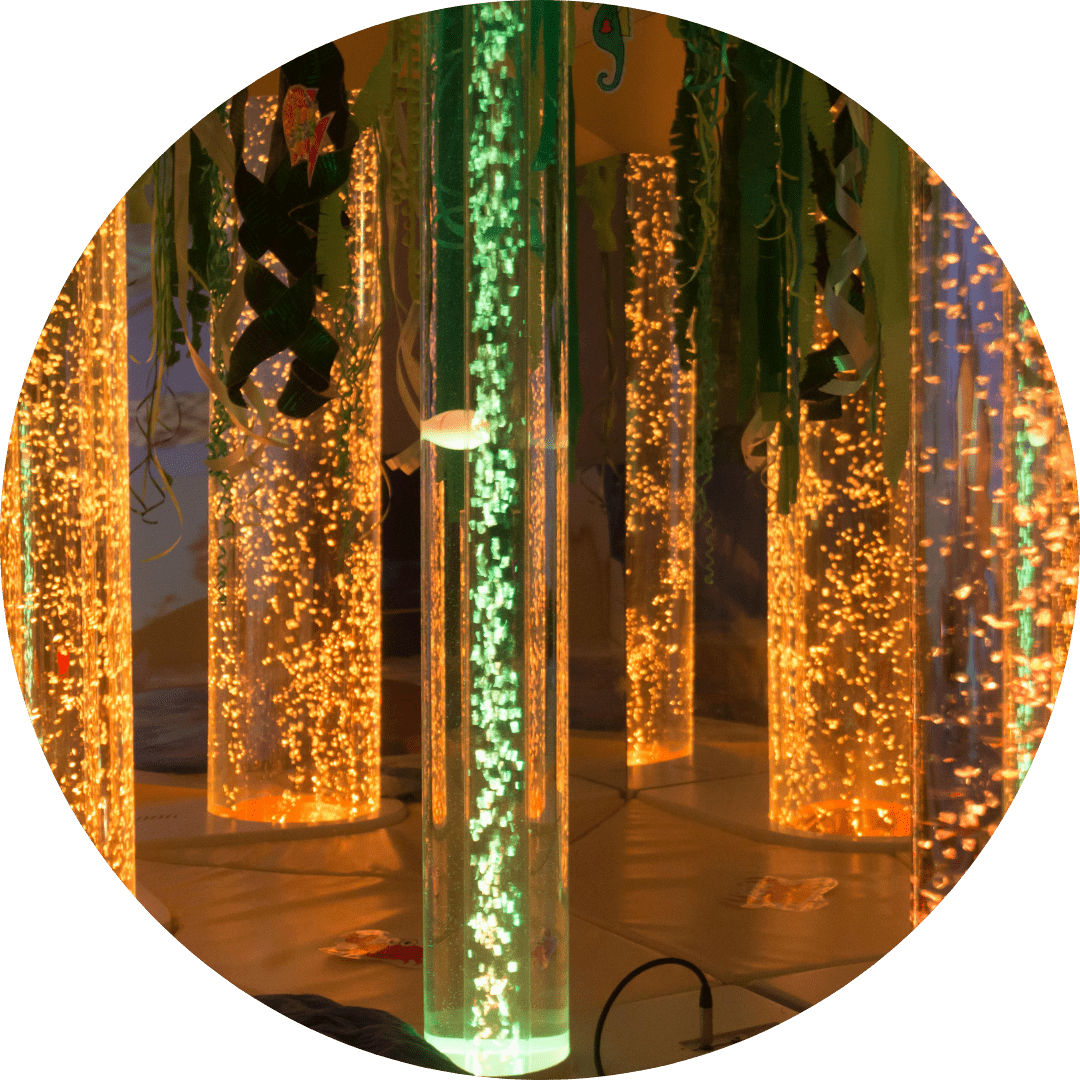 Large water tubes filled with glowing, changing colours and bubbles.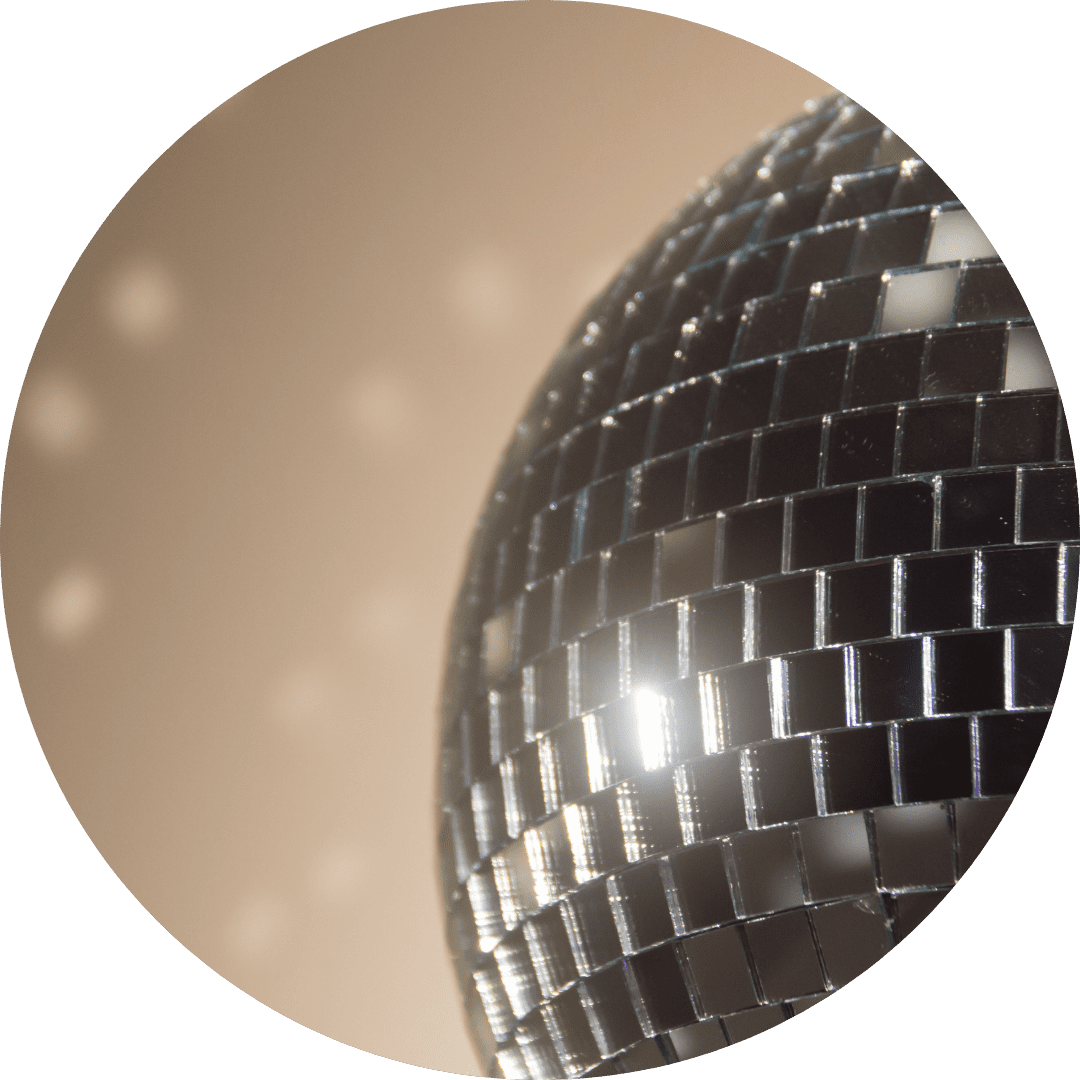 The surround sound music systems help the children feel the music as well as hear it.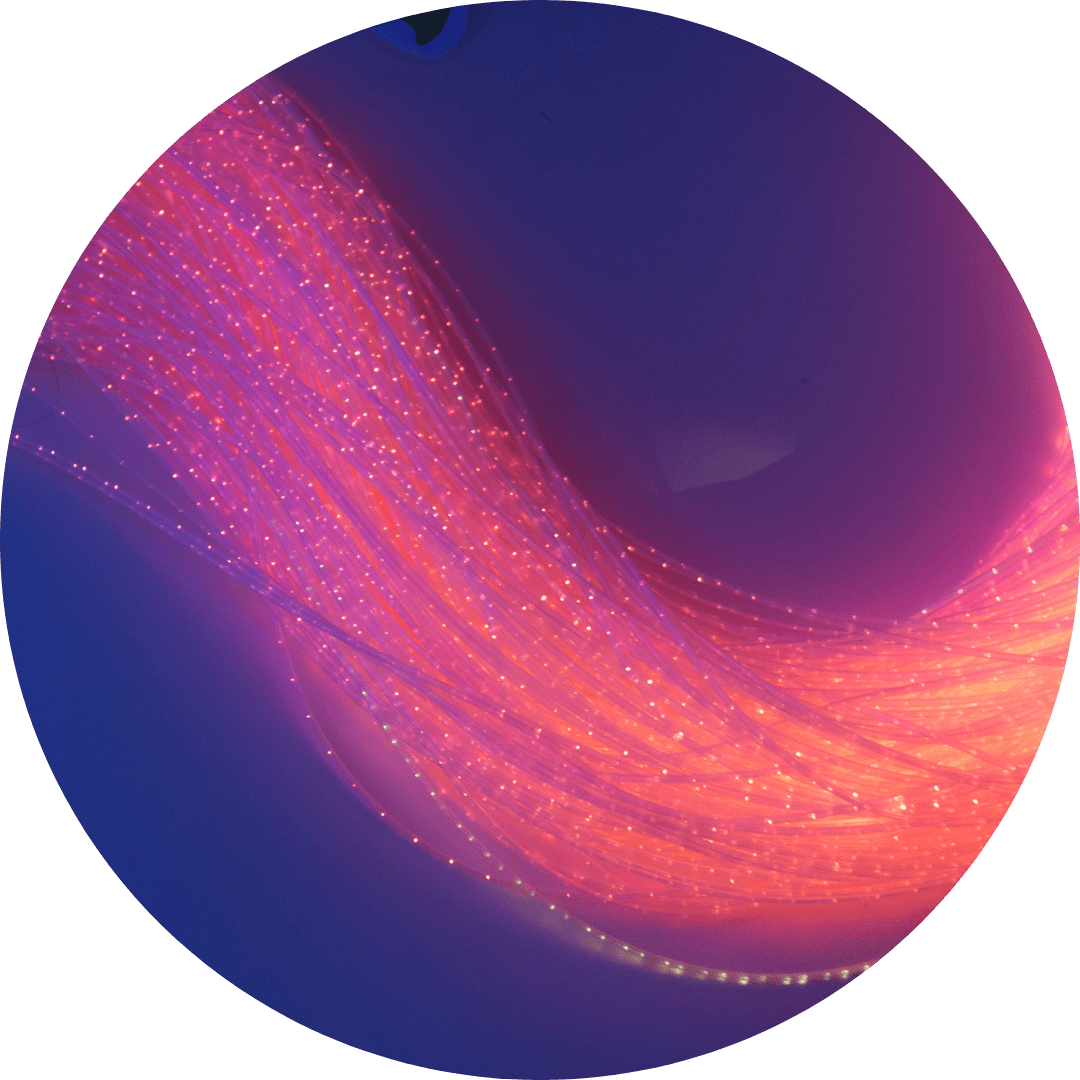 Strings of fibre optic lights that twinkle, sparkle and change colour.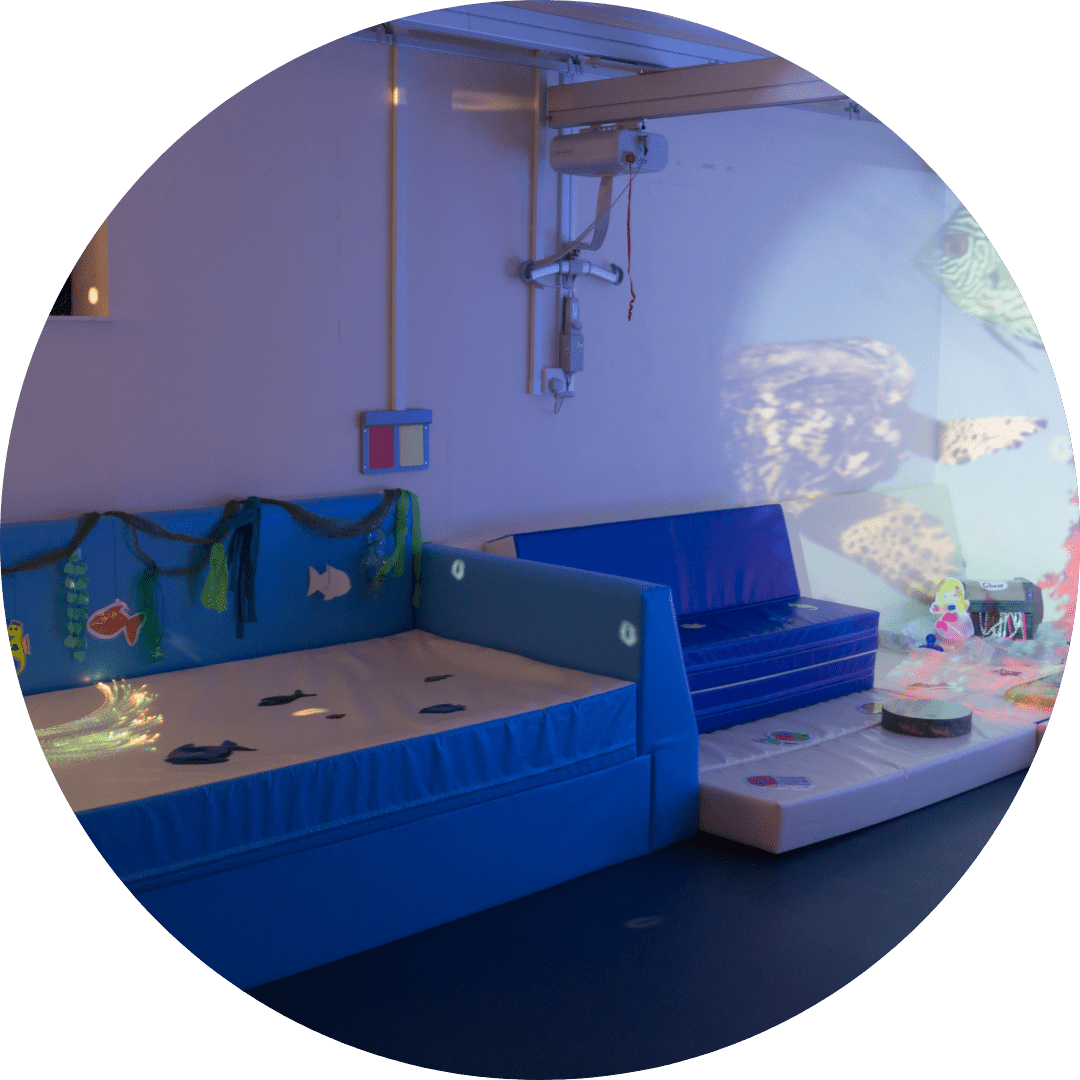 Soft cushioning and deep mats
Allow the children to have the freedom out of their wheelchairs in a comfortable environment.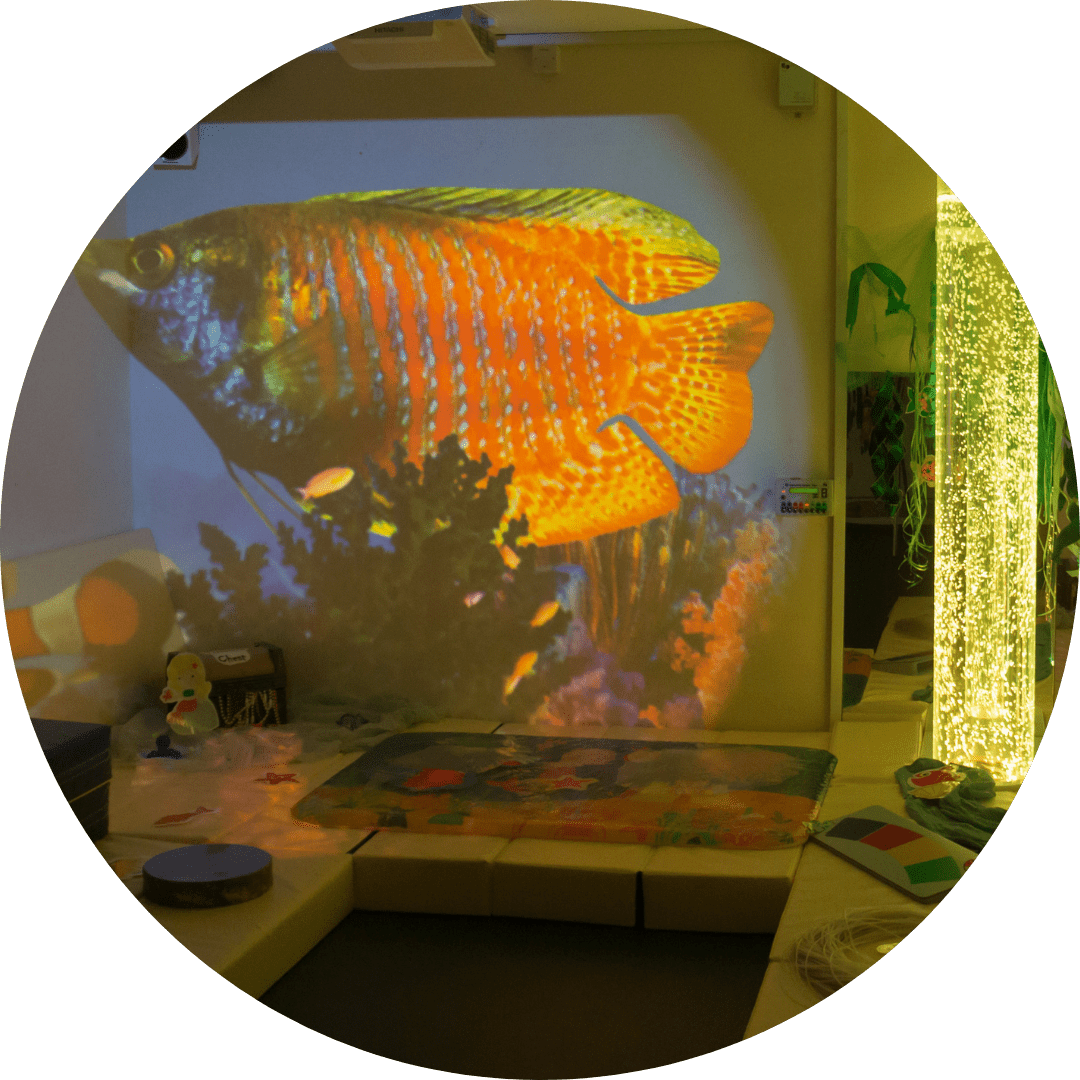 The interactive projector
Interactive touch and play games, reacting to the smallest of movements. There are hundreds of programmes to run on it – you can see virtual fish swimming across the floor and make ripples in the water, you can play a football match or use it to set the scene of a story.
Physio and occupational therapy