We are incredibly grateful to the families who feel able to share their experiences and journeys with us.
Explore our family films below and learn about the ways in which we support those in our service.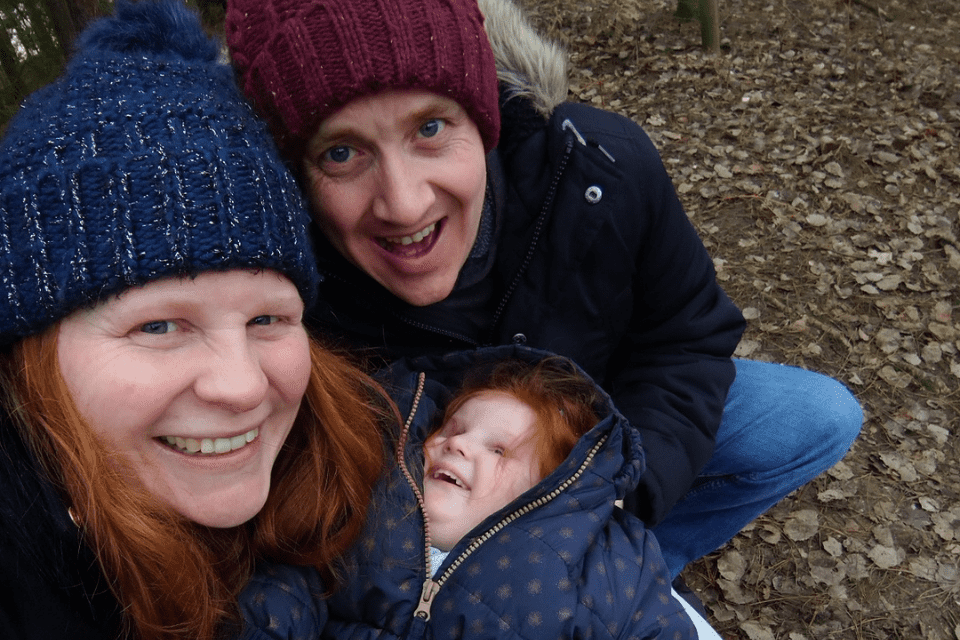 By their own admission, bereaved parents Lee Channell and Emie Rayfield would be lost without the "priceless" support of East Anglia's Children's Hospices (EACH). The couple's baby, Theodore, died at the Norfolk and Norwich University Hospital when he was just 71 minutes old, on 22nd July 2021. He was born at 5.25am and passed away at 6.36am.
Nine year-old Erin Sadler lived with her mum Helen and grandad Philip in Colchester. Erin had a number of complex health needs meaning she required care 24 hours a day seven days a week.
This film was made in December 2021.
Very sadly, Erin died in December 2022. We continue to support Helen and her family.
Eleven-year-old son Tom had lived with a range of complex health issues, having been diagnosed with rare brain conditions polymicrogyria and schizencephaly when he was just a baby.
Hear from mum Nicky about their story.
Libby Carlin lives with Bohring-Opitz syndrome, a rare genetic condition that affects the development of many parts of the body. Libby needs 24/7 care and is unable to sit, crawl or walk.
Mum Kirsty and brother Jake tell us more about their journey.
On January 17 2020 the Delf family sadly lost their loving brother and son Fraser to Coats plus syndrome, a rare condition that affects multiple organs and causes brain abnormalities that worsen over time, slow growth, movement disorders, seizures and a decline in intellectual function.
"He had so much love to give to everyone and had a smile that lit up any room he entered."
On Christmas Eve 2018 Callum, then 13, was diagnosed with an aggressive grade four brain tumour known as a diffuse midline glioma.
His family will always look back on their time at The Nook with great fondness.
Annabel had a condition called Cockayne Syndrome or CS. CS is a very rare and life-threatening condition passed on through a faulty gene from both parents. There are only two to three people per million worldwide with CS. There are three subtypes – Annabel had type two which is the most severe.
"Small but mighty" is how anyone who met Annabel would have described her
Sign up to our newsletter and keep in touch!