Day care and short breaks
If you're caring for a child or young person with a life-threatening illness, often for 24 hours a day, seven days a week you can feel like a huge strain has been placed on your family life.
We hear families telling us that their lives are governed by the timetable of nursing and medical needs.
Our day care and short break services aim to ease this pressure.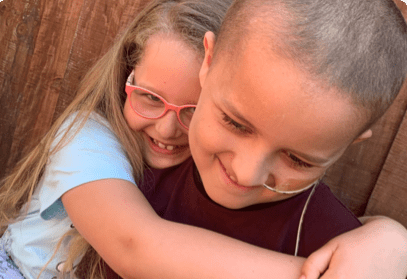 We will complete a holistic needs assessment with you to determine what is important to your family.  During this process we will work with you to identify your family goals, one of which may be to access care provision from the hospice team.  For some families they may identify that an occasional overnight short break in the hospice building or day care session in the hospice building or family home for their child or young person is what they would benefit from most.  There is also the option for families to stay with their child or young person at the hospice, if they would like to.
During a short break or day care session at the hospice, your child or young person will have access to several activities including play, music, art and craft or may enjoy use of our sensory rooms and outside spaces.
Physio and occupational therapy