Take part in our new campaign!
What do you wish people knew about your life and experience caring for a child with complex needs, and/or being bereaved?
At EACH, we have the platform to educate, raise awareness, challenge misconceptions and offer different perspectives. Therefore, we are giving you the opportunity to speak directly to supporters and the general public by completing the phrase 'I wish you knew...'
Submit your responses below to take part!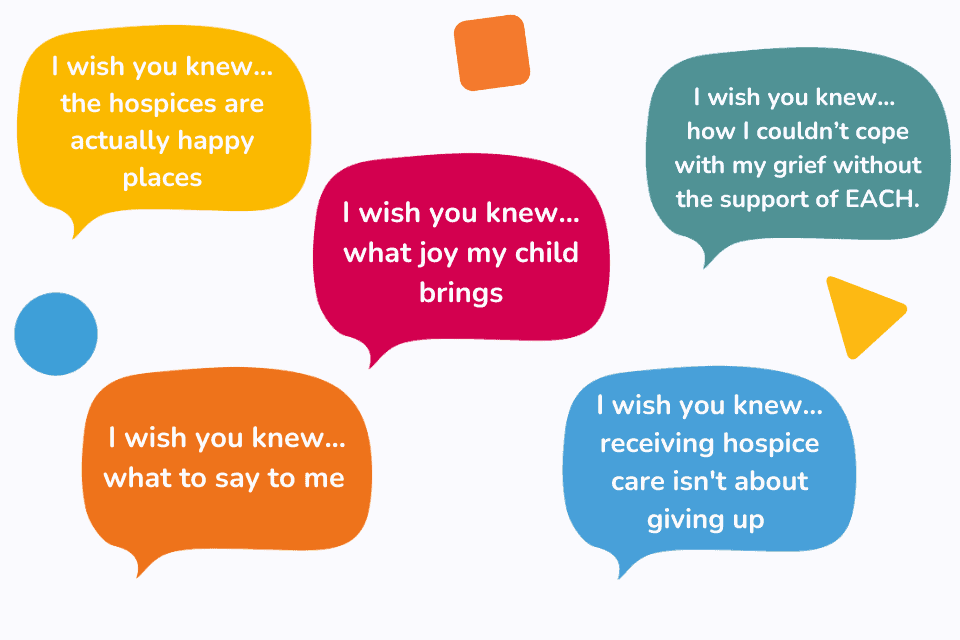 Tell us about your experience...