Music therapy is based on the understanding that all human beings have an innate response to music, which remains unchanged by illness, disability or emotional state. Our music therapists use improvised music-making informed by therapeutic theories to engage, reach out and support each person, whatever their disability, difficulties or diagnosis.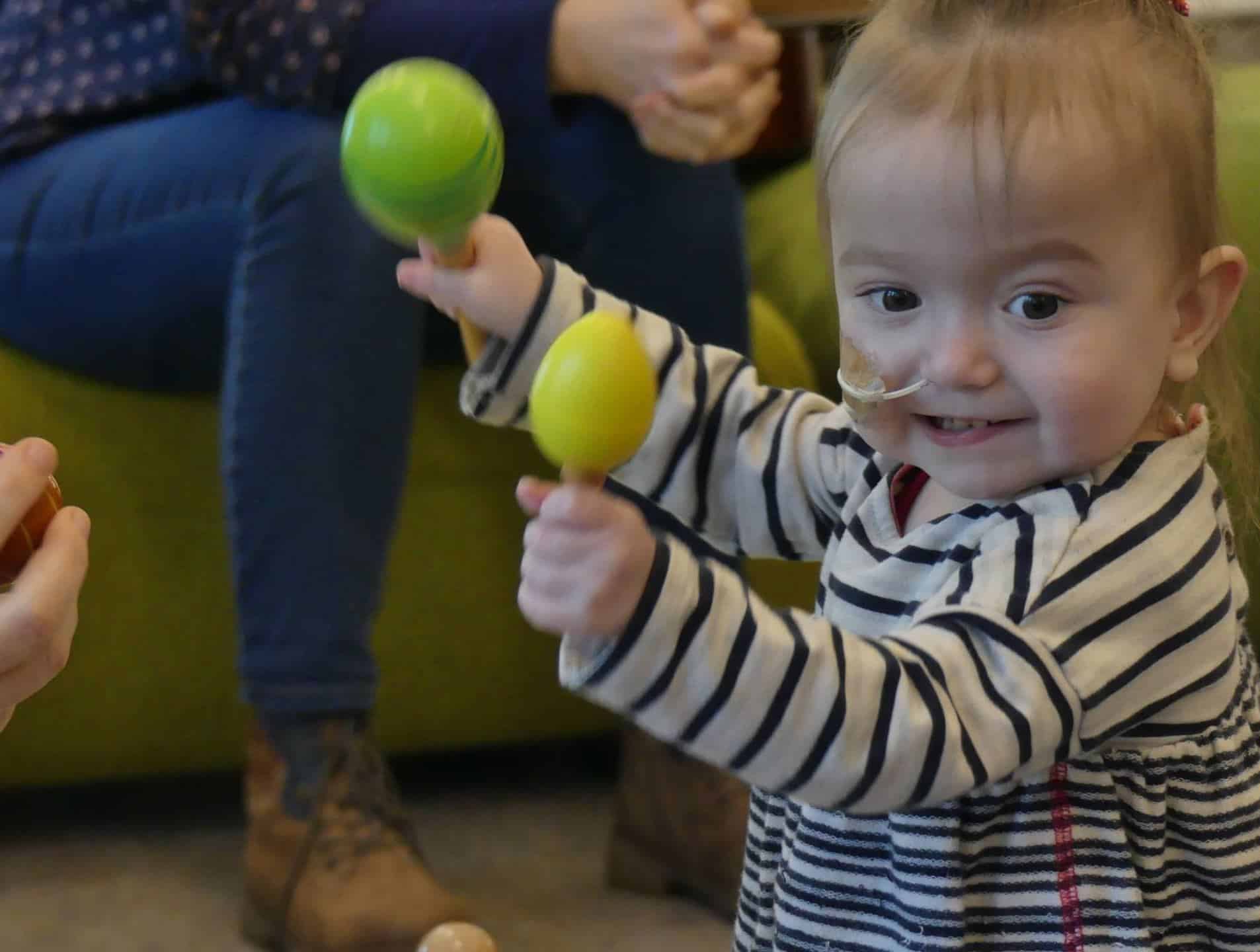 In music therapy, children and family members can experience music improvised uniquely for and with them. They will have the opportunity to interact and communicate musically and to express themselves in whatever way they can – using their body, voice or percussion instruments. Most of all, they will be forming a creative and therapeutic relationship with their music therapist.
What happens in a session?
Music therapy is led by the person receiving the support. The therapist will help to address specific therapeutic aims set out with you prior to starting the intervention. These will then be reviewed with you / your referrer or parent as appropriate and at regular intervals.
Referral reasons will be specific to each person but will mostly fall into these categories:
Emotional expression
Communication difficulties
Supporting relationships: for example, where a primary relationship for family members may have been hampered due to separation and loss
Bereavement support
Therapeutic aims will be specific to the person receiving the therapy, but may include, for example:
To support emotional expression
To raise self-esteem and confidence
To increase communication, use of voice (non-verbal / verbal) and self-expression
To increase interaction and relating
To encourage control and choice
To address specific physical and cognitive development aims
A session may include: exploring different sounds using easily accessible percussion instruments; exploring vocalisations together through adapted or familiar songs; hearing their own sounds reflected back by the therapist who is trained to mirror and match their emotional expression using music; song-writing; relaxing to music; hearing the therapist's music to help support them to move in ways which benefit their overall wellbeing.
'Jane came to us and began what can only be described as a magical and unimaginable journey. In this age of financial pressure on services, I would like to champion the value of such therapies, which for my son opened his heart, his world and his voice.'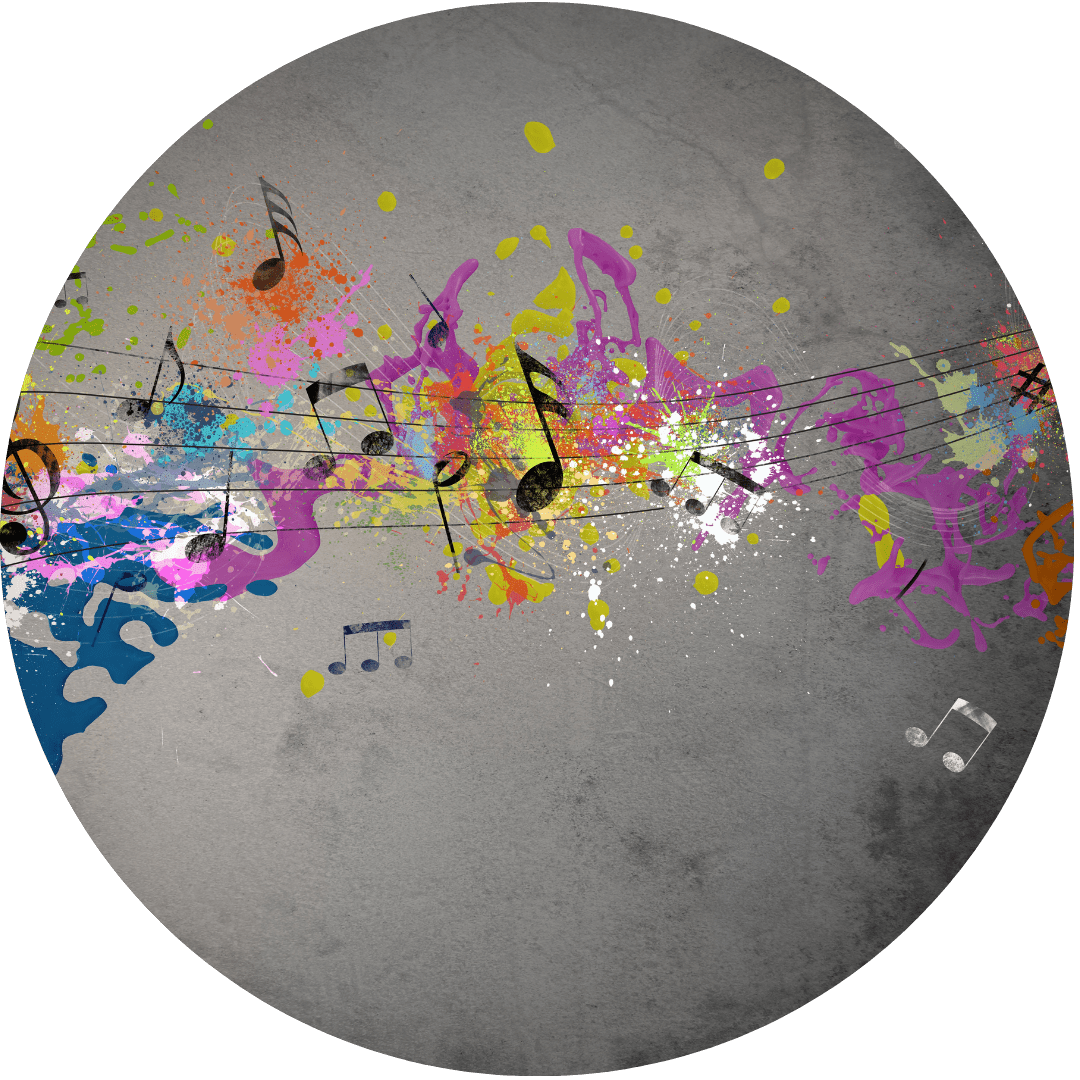 How to request a referral
If you think you or someone in your family may benefit from music therapy, please talk to your family care coordinator. They can then request a referral to the wellbeing service, who will undertake an assessment of your needs before deciding upon the best intervention for you or your family member together with you.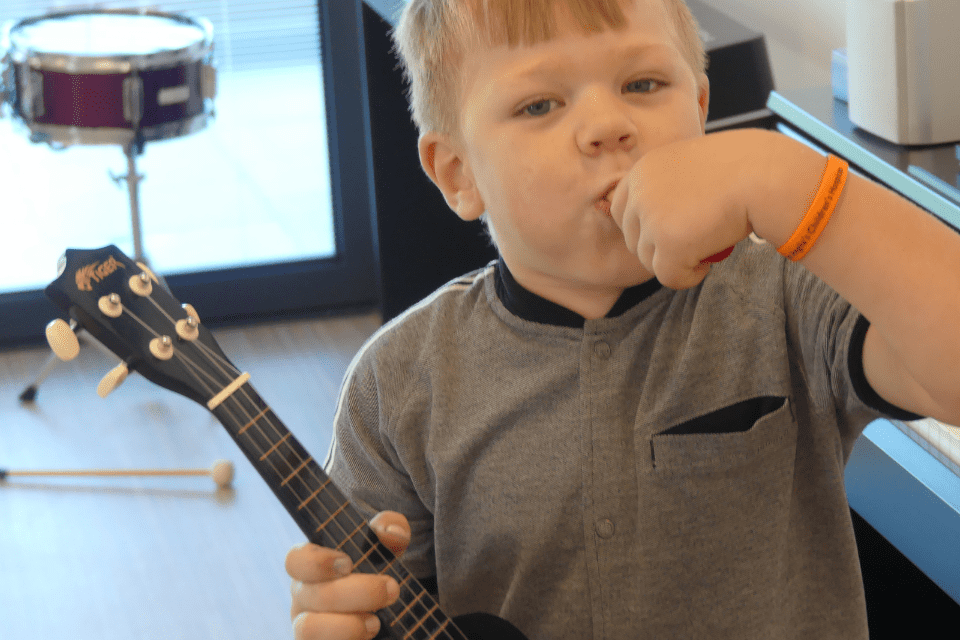 Therapeutic music sessions as part of short break care…
We can also provide one-off therapeutic music sessions for children in our care, where staff and parents believe this will enhance their communication and emotional wellbeing during their stay with us.
These one-off sessions can be supported by care staff and led by our music therapists.
Our music therapists also provide skill-sharing training to care staff. Therapeutic music sessions can therefore also be provided by care staff who are trained in using music therapy techniques.
Our music therapists run a number of both face to face and remote groups. The aims of these groups are to connect families, to support children's communication and expression in a fun way. We look to see what families like from these groups, so make sure you check Family Corner for updates on future groups or ask your family care coordinator for details.
As a result of the Covid-19 pandemic, we have been utilising virtual platforms for delivering music therapy. This way of working is different from face-to-face working but has been beneficial for some children and family members as an alternative way of receiving music therapy.
If you would like to consider a virtual offer for music therapy, or a blended offer of both face-to-face and virtual sessions, the options can be discussed at the time of referral. The differences in experience can be explored and trialled before making a plan.
Physio and occupational therapy