In art therapy sessions children and adults have the opportunity to express themselves through art, helping them to release thoughts, feelings and experiences.
Art therapy is provided by our experienced HCPC registered art therapists.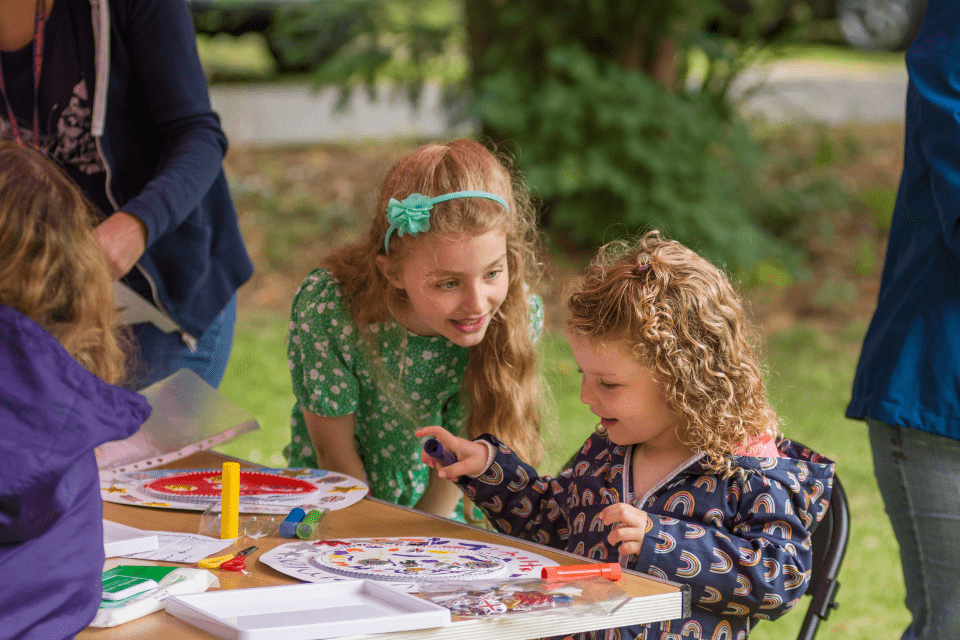 What happens in a session?
As the session begins families and children can set the therapeutic aims they would like to address. Art therapy is led by the person receiving the support.
There will be a selection of art materials on offer which can be used in any way the child or young person wishes to help express their feelings.
A session may include: exploring different materials and textures using easily accessible arts and crafts; exploring communication together using mark-making; creating meaningful artworks and pictures with any chosen medium and about a subject specific to the child or young person; using art-making to help relax and express feelings so that a participant feels more able to talk about their worries; participants can also look at postcards and images made by other artists and talk about art and explore its meanings in connection to them.
The art pieces the participant makes are usually kept safe by the art therapist until the sessions are finished. They can then be kept or discarded, depending on the participant's preference.
To help understand the benefits of art therapy, please watch the short video below.
Adults and children can benefit from art therapy, which could be offered after a period of assessment with our wellbeing service.
Artwork produced in our sessions allows people to communicate worries or concerns that may be confusing, contradictory, or hard to put into words through art.
Equally, art therapy can help children and their families in our care at end of life who have difficulty communicating verbally what they are feeling. More information about the benefits of art therapy for children receiving short break care can be found below.
Hear from parents and carers about our online art group Create:
How to request a referral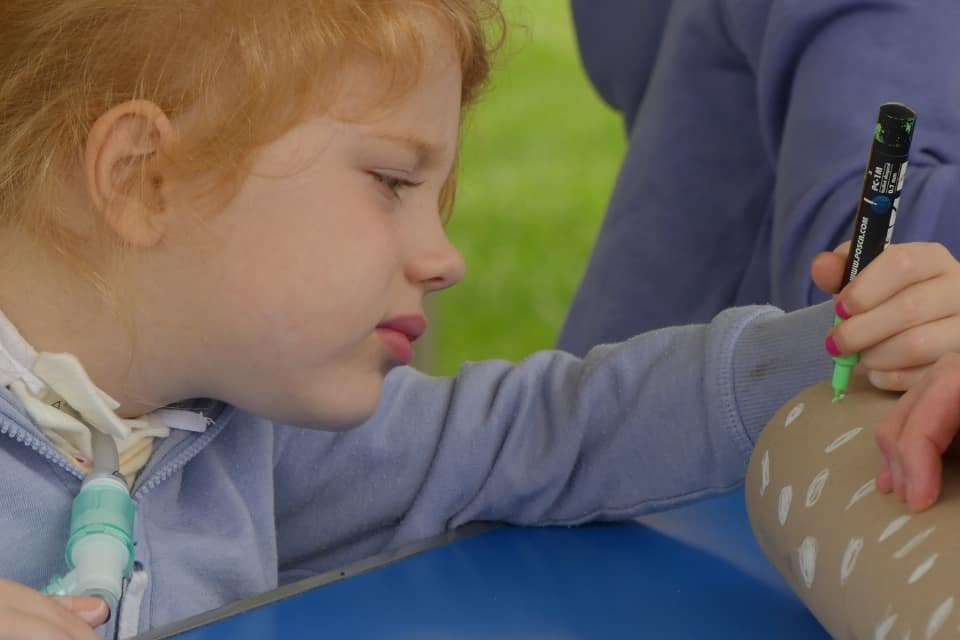 If you think you or someone in your family may benefit from art therapy, please talk to your family care coordinator. They can request a referral to the wellbeing service, who will undertake an assessment of needs before deciding upon the best intervention for you or your family member, together with you.
The reasons for referral are specific to your circumstances but you may wish to consider some of the following therapeutic aims, for example:
To support emotional expression, e.g. to raise self-esteem and confidence.
To help support a child / family member to explore and understand their illness or bereavement and their feelings surrounding this.
To increase communication, use of voice (non-verbal / verbal) and self-expression.
To increase interaction and relating.
To encourage control and choice.
To address specific physical and cognitive development aims.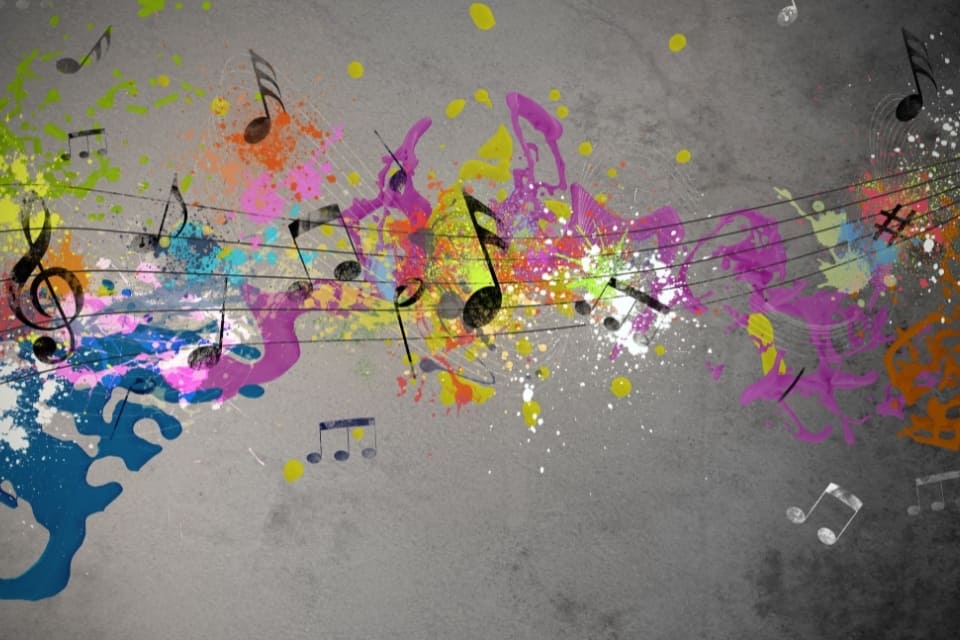 Therapeutic art sessions as part of short break care…
We can also provide one-off therapeutic art sessions for children in our care, where staff and parents believe this will enhance their communication and emotional wellbeing during their stay with us.
These one-off sessions can be supported by care staff and led by our art therapists.
Our art therapists also provide skill-sharing training to care staff. Therapeutic art sessions can therefore also be provided by care staff who are trained in using art therapy techniques.
Our art therapists run a number of both face to face and remote groups. The aim of these groups is to connect to parents and support their communication and expression in a creative way. We look to see what families like from these groups, so make sure you check Family Corner for updates on future groups or ask your family care coordinator for details.
As a result of the Covid-19 pandemic, we have been utilising virtual platforms for delivering art therapy. This way of working is different from face-to-face sessions but has been beneficial for some children and family members as an alternative way of receiving art therapies.
If you would like to consider a virtual offer for art therapy, or a blended offer of both face-to-face and virtual sessions, the options can be discussed at the time of referral. The differences in experience can be explored and trialled before making a plan.
Physio and occupational therapy
Sign up to our newsletter and keep in touch!