We share our expertise with colleagues in our sector and work in partnership with health, social care and education colleagues to ensure continuity of care. Take a look at some of the research we have been involved in.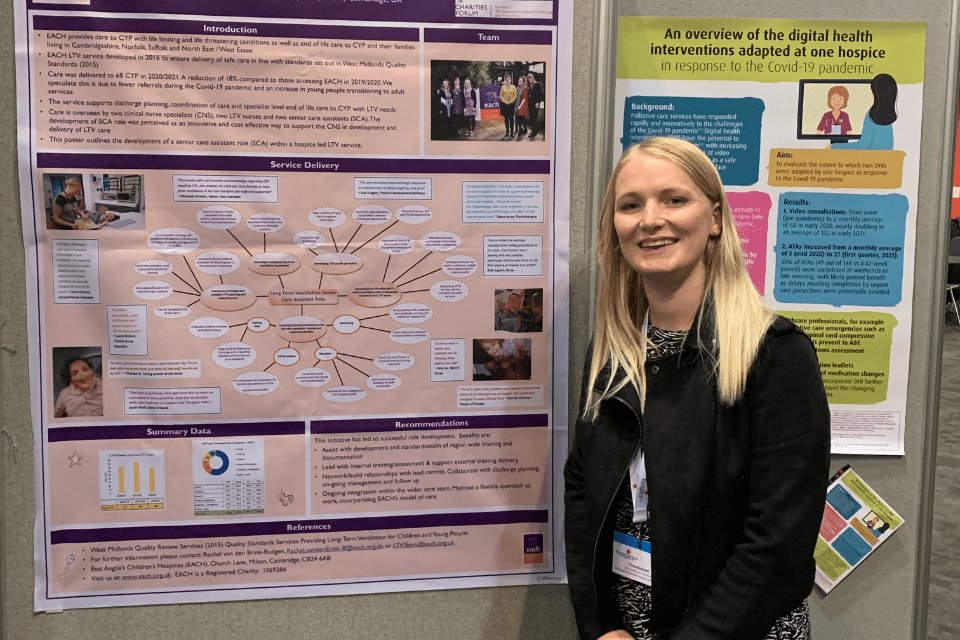 Developing & implementing a Training Needs Analysis to better understand the training & education needs of a multi professional children's palliative care (CPC) workforce (2022)
Buccal opioid use for pain and dyspnoea for children with palliative care needs during end of life care
Developing a Regional Specialist Children's Palliative Care Service: Analysis of Caseload and Consultant in Paediatric Palliative Care Activity between 2010 and 2020 (2022)
Supporting Parents of Children with Palliative and Complex Health Care Needs in a Time of Crisis: A Health and Social Care System-wide Response (2022)
Adapting a Long Term Ventilation (LTV) service for Children and Young People (CYP) in a Hospice Care Setting – Development of Senior Care Assistant (2021)
Journal articles
Norman, C. and Maynard, L., 2019. Buccal opioids for breakthrough pain in children with life-limiting conditions receiving end-of-life care. International Journal of Palliative Nursing, 25 (10), pp.472-479.
Book chapters
Maynard, L.  Fundamental principles of effective symptom management in neonatal palliative care.  In: Mancini, A., Price, J. & Kerr-Elliott, T. (eds). 2020.  Neonatal Palliative Care for Nurses.  Springer Publications.
Orr, K.  In memory of…..terminal illness and bereavement. In: Itczak, M. (ed). 2021.  Pediatric Medical Art Therapy.  Jessica Kingsley. 
If you would like to extend your research beyond EACH's services, there are numerous databases and journals available to you. Here are a few: