Become a community champion!
We are always on the look out for enthusiastic volunteers who can help within our busy fundraising teams throughout the year collecting pots, helping at local events, presenting at schools, talking to community groups, or supporting us with admin in our offices.
Joining our local fundraising team is a great way to meet new people, have fun and to raise vital funds for EACH!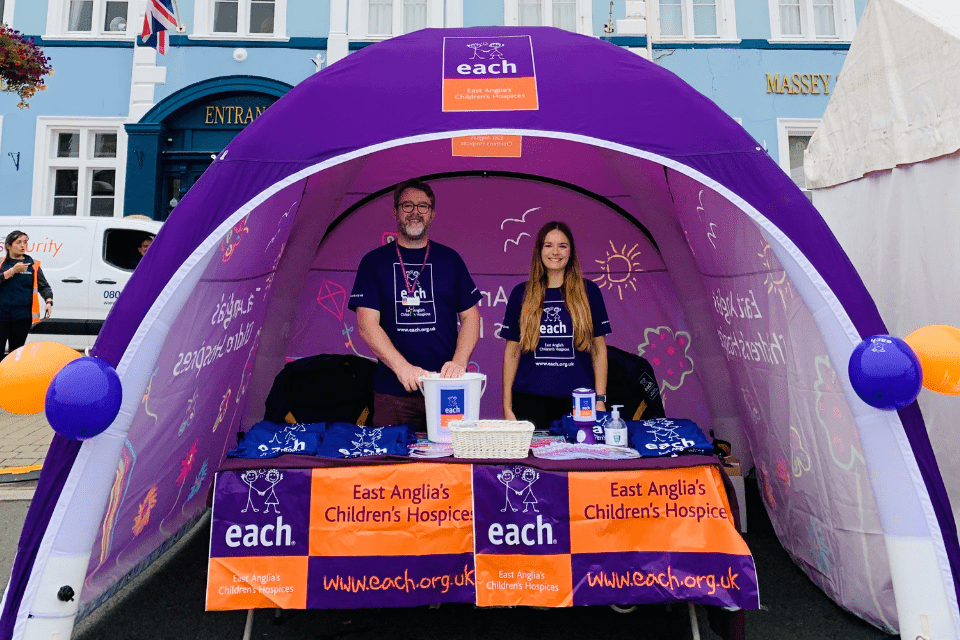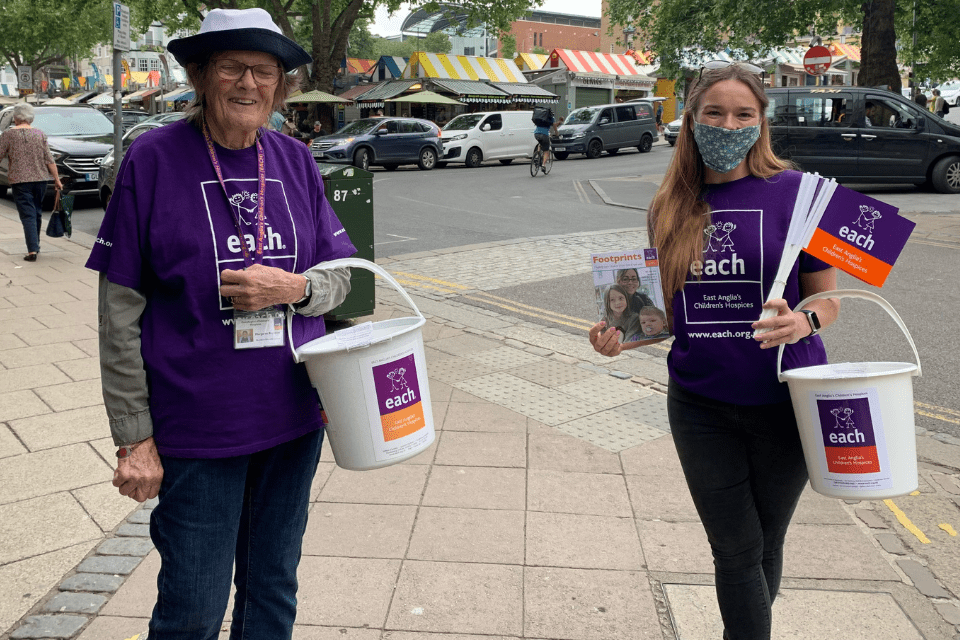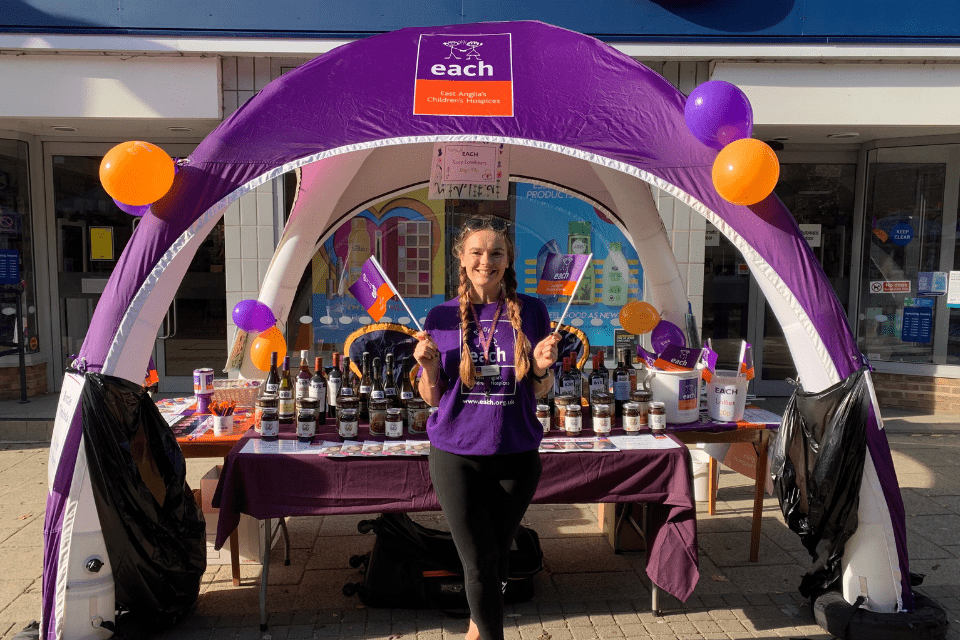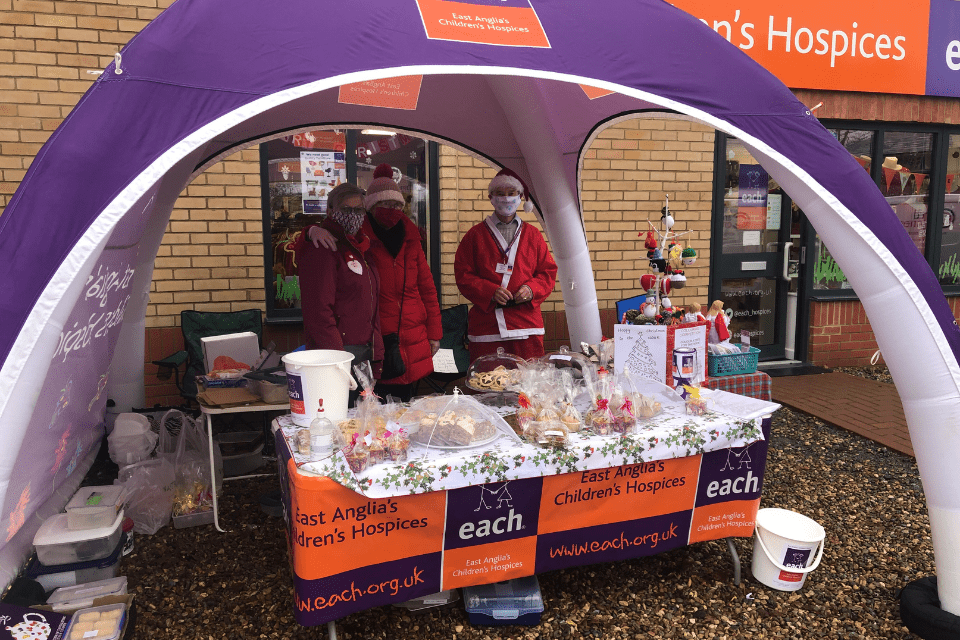 We benefit greatly by having volunteers, but volunteers themselves get lots out of it too! Volunteering is a great way of:
Learning a new skill or gaining experience
Increasing confidence and self esteem
Making a difference in your local community
Find out the answers to some of your commonly asked questions